Primavera Portfolio Management
Oracle's Primavera PfM is the leading portfolio management software solution, providing unmatched flexibility and infrastructure for true portfolio management. With its unique functionality, scalability, and unlimited configurability, PfM is ideal for managing just about any type of portfolio from ideas through to approval. Powerful security features and a clean user interface make it the perfect solution for collaboration among all project approval stakeholders in the organization.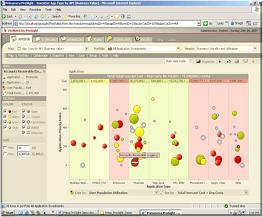 Benefits
Select, prioritise, and align initiatives to achieve the required business objectives
Understand the impact of changing or adding initiatives to portfolios
Ability to link to scheduling tools to get up to date performance to assess that projects really are delivering what was intended.